From its inception over 35 years ago, José Mateo Ballet Theatre School has boldly challenged a centuries-old tradition of exclusion and elitism to create a more inclusive, just and humanistic approach to expert ballet training.
Today, the School continues to strengthen its outstanding reputation. Distinguishing itself from other dance and ballet schools in the area, it is highly regarded for its comprehensive curriculum, exceptional faculty and welcoming, progressive and diverse environment.
The School serves both children and adults, from the beginner to the professional offering:
YOUNG DANCERS PROGRAM
CAMBRIDGE AND DORCHESTER
The Young Dancers Program is JMBT's yearlong training program for students ages 3–18, with studios in Harvard Square, Cambridge and Dorchester, Boston.
The program welcomes students to join a genuinely personal and productive community that offers the most enjoyable and effective training in ballet, ensuring that all students excel – technically and artistically – beyond their expectations.
YOUTHWORKS
YouthWorks is the pre-professional dance program within José Mateo Ballet Theatre's Young Dancers Program. YouthWorks dancers are fully enrolled students in the program's highest levels and rehearse and perform original choreographed variations designed especially for members of the group. YouthWorks applicants are required to audition.
CLASSES FOR ADULTS
José Mateo Ballet Theatre offers the Open Class program for adults with previous ballet training Monday–Saturday all year and the Adult Introduction to Ballet program for adults with little or no previous ballet experience.
TEENAGER'S INTRODUCTION TO BALLET
We believe that age should never be a barrier to learning the art of ballet. With the Teenager's Introduction to Ballet program, José Mateo Ballet Theatre offers age-appropriate training to students ages 11–18 who have never had the opportunity to learn ballet.
FEATURED ALUMNI
SARAH MARCHETTI
"José Mateo Ballet Theatre gave me the personal attention and training in both technique and artistry that helped me thrive there, in summer programs, college, and my professional career. Not only did the school provide top notch training, but participating in YouthWorks provided me with valuable performance opportunities and the experience of being part of a company, something that is truly key in developing as an artist."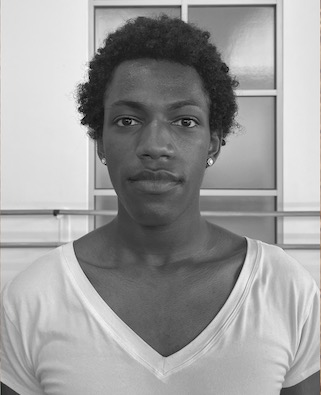 DEREK FOX
"My years at JMBT were some of the best of my life. I grew up finding myself as a person and as a dancer here. My training here is what got me into American Repertory Ballet's trainee program."
DELIA WADA-GILL
"In my years as a YouthWorks student at José Mateo, I was able to grow as a dancer in multiple ways. I refined and strengthened my technique under the rigorous training and support from my teachers and I grew as a performer in both artistry and stamina through the multitude of unique performance opportunities JMBT offers. I am incredibly grateful to JMBT for welcoming me into their community and for continuing to give me opportunities to stay connected to dance."
SOPHIA KOLODNEY
"JMBT's Summer Intensive Program is an excellent opportunity for young dancers at a variety of levels, from those just dancing for fun to those dreaming of a professional career. I received personalized feedback from a number of excellent teachers, gained performance experience, and enriched my artistry by learning various cultural dance styles (e.g. African, Classical Indian)."
… fed by the elegant choreography of its artistic director, José Mateo's Ballet Theatre has cultivated a distinctive ballet style, a critically acclaimed repertory of original work, a school and 20-member company…He's bred a generation of teachers who've built the finest open enrollment school in the region.
New York Times