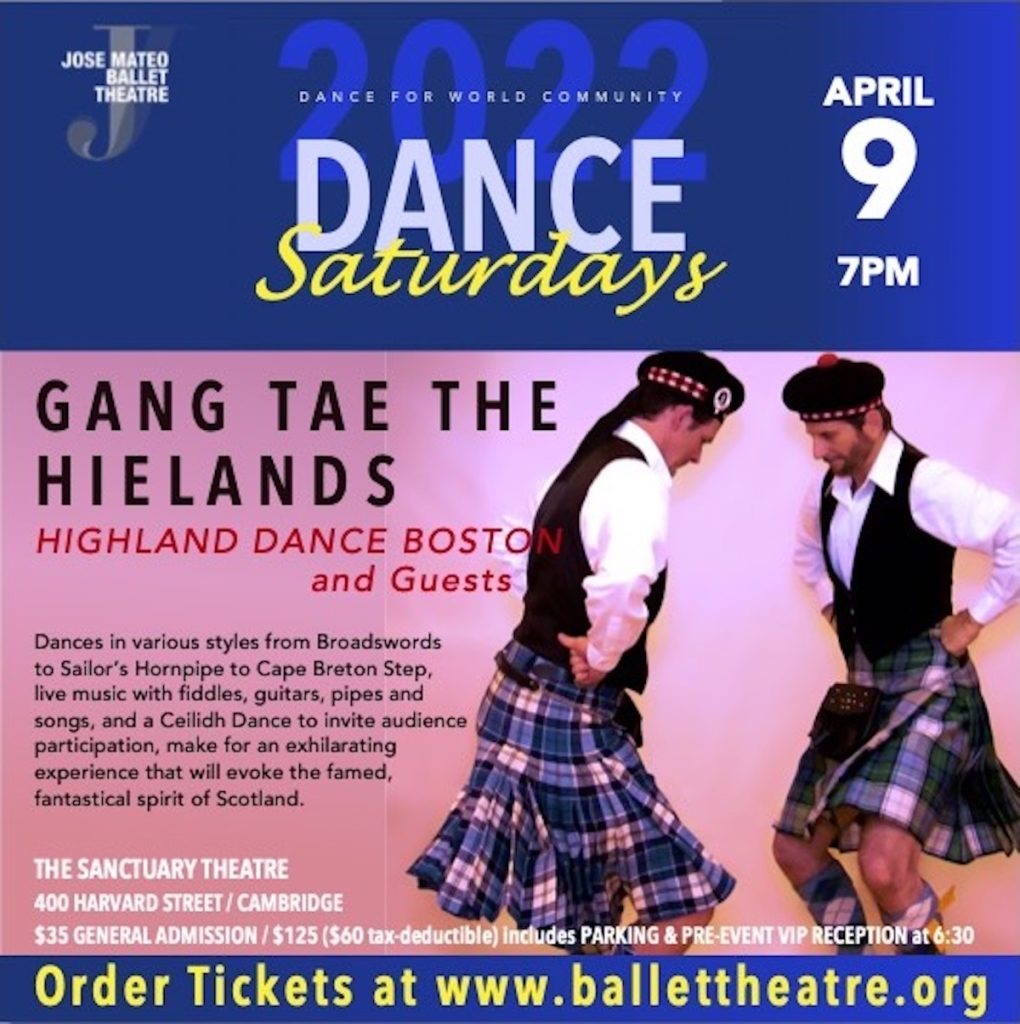 Dances in various styles from Broadswords to Sailor's Hornpipe to Cape Breton Step, live music with fiddles, guitars, pipes and songs, and a Ceilidh Dance to invite audience participation, make for an exhilarating experience that will evoke the famed, fantastical spirit of Scotland.
Highland Dance Boston is a performing company that specializes in the traditional and contemporary dances of Scotland. The company includes competitive highland dancers, teachers of Scottish dance, and musicians. Their repertoire includes many exciting choreographies of traditional highland and step dances, as well as some more recently devised pieces.
Doors open at 7pm.
Cash bar and complimentary hors d'oeuvres.

VIP Tickets include pre-performance reception at 6:30pm, free parking, and $60 tax-deductible contribution.