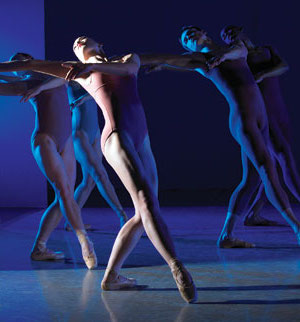 Founded in 1986, José Mateo Ballet Theatre's company and school have forged a new model for a ballet organization through innovative programming, artistic excellence, and extensive community outreach. Critically acclaimed, José Mateo Ballet Theatre is distinguished as the only ballet company in New England to produce an entire repertory by its own resident choreographer.
After performing at Boston's Emerson Majestic Theatre for a decade, the company has been based at the Sanctuary Theatre since 2001.
The school, which provides expert dance training to young dancers ages 3-18 and adults of all ages and levels, has been a leader in creating broader access to the art form. It has developed an inclusive approach with new teaching methods that allow students to excel beyond expectation.
OUR MISSION IS TO: